Paris is monumental, both due to its size but also its wealth of architectural heritage! The symbol of the capital city, and doubtless its best-known monument, is the unique Eiffel Tower, the "Iron Lady" that offers visitors an unsurpassed view. Close by is the equally iconic Arc de Triomphe. This historical landmark dazzles onlookers on summer days, when the sun sets through the huge arch. Notre Dame Cathedral, a masterpiece of Gothic architecture, is another magnificent and unmissable sight, where you can admire sculptures, the nave, towers and even the crypt! Just as evocative, the Sacré-Cœur Basilica has been the source of inspiration for writers and film-makers. It houses the largest mosaic in France and boasts an incredible panoramic view over the city from the top of the Montmartre district! Paris is also a city of iconic squares, including the Place de la Concorde with its two fountains, rostral columns and the incredible Luxor Obelisk, the Place de la Bastille, with its famous July Column commemorating the revolution and its very modern Paris National Opera and the Place de l'Opéra, featuring the magnificent Opéra Garnier.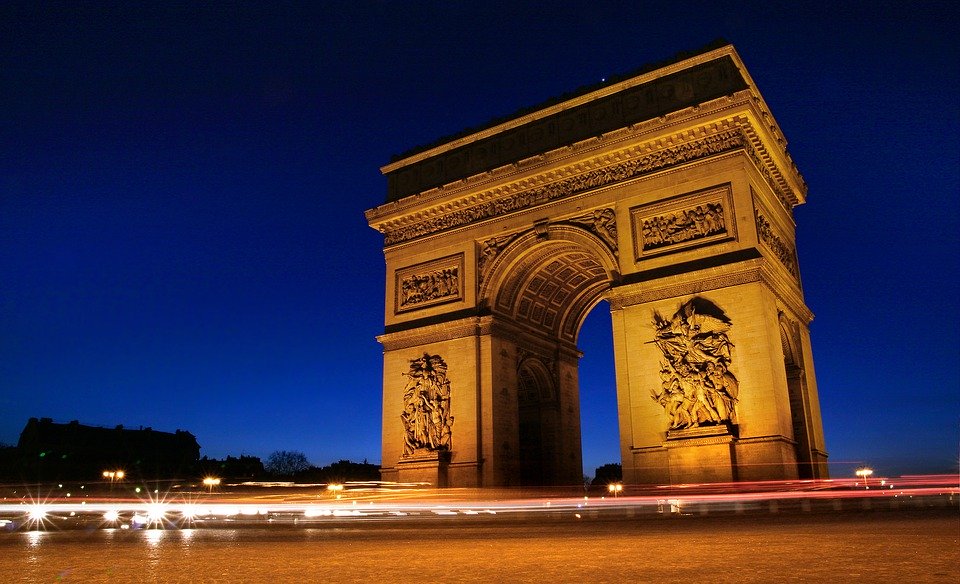 The City of lights and monuments
In addition to its splendid monuments, Paris is home to a wealth of museums. Who hasn't heard of the Louvre? This magnificent building, famous for its architecture featuring a glass pyramid, has been one of the largest museums in the world for over two centuries, containing 35,000 works of art in 8 different departments and no fewer than 60,600 m² of rooms housing the permanent collection!
The Musée d'Orsay, on the other hand, is a former train station featuring a monumental clock that is best known for its imposing collection of Impressionist art. Visitors are immersed in the artistic creation of the Western world, but perhaps you prefer a touch of exoticism? In that case, don't miss the Musée du Quai Branly, which has a permanent exhibition area of over 39,000 m², featuring major works representing the art and culture of Africa, the Americas, Asia and Oceania. Looking to the future? Head for La Villette, where the Cité des Sciences et de l'Industrie welcomes the young and old alike for a magical encounter with the innumerable secrets of science and images. Paris museums are so many and varied that it is difficult to sum them up in just a few lines! Whatever your interests, you are sure to satisfy your curiosity… all you need is plenty of time to avoid having to make difficult choices !